This recipe for easy passion fruit mousse is made with fruit concentrate (fresh or frozen), cream, and condensed milk. Unlike my traditional style passion fruit or maracuya mousse recipe, this simple version doesn't use eggs or gelatin. It's one of the easiest and quickest desserts you can make, simply blend all the ingredients, refrigerate for at least 4 hours, and serve it.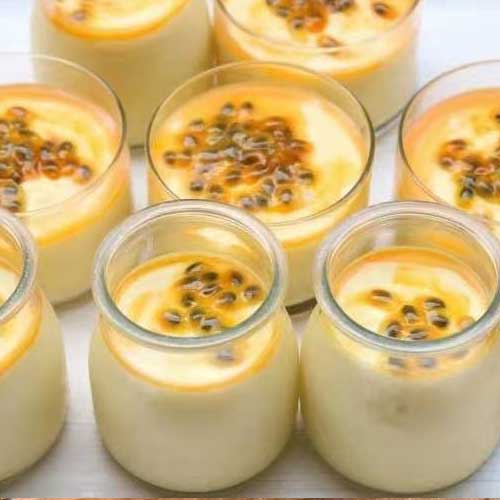 Ingredients
1 2/3 cups of pure passion fruit juice – can also use unsweetened frozen concentrate 1 2/3 cups = 14 oz/400 grams
3/4 cups of heavy cream 3/4 cup = 14 oz/400 grams
14 oz can of condensed milk
1/4 cup sugar – optional, add less or omit if it's sweet enough with the condensed milk
Steps
1. Blend the passion fruit concentrate with condensed milk and sugar.
2. Add the heavy cream and continue blending until well mixed.
3. Pour into ramekins or small glasses, refrigerate overnight or for at least 4 hours.
4. Serve garnished with the fresh passion fruit pulp.