Ingredients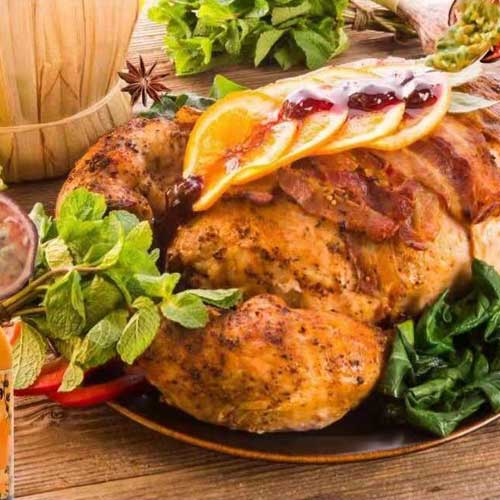 2 1/2 oz Irish Whiskey
2 Star Anise
1/3 oz Black Treacle (light molasses)
3 1/3 oz Pure Maple Syrup
1/2 Cup Passion Fruit Puree
Steps
Put passion fruit puree, whiskey and star anise in a small sauce pan.

Bring to a boil and remove from heat. If mixture flambés allow it to burn off the alcohol.

Put it back on the burner and add maple syrup and black treacle.

Bring back to a boil stirring constantly.

Remove from heat.

Reheat sauce when ready to serve.