Ingredients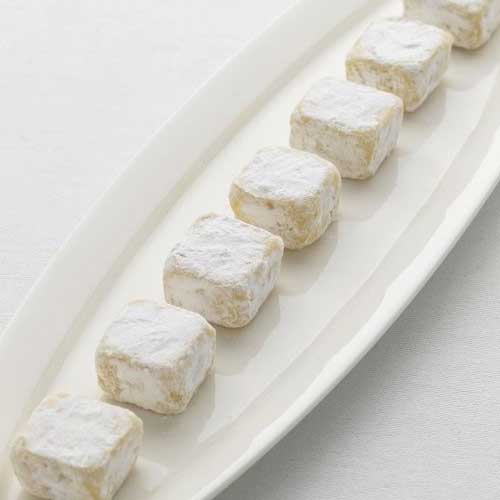 250ml of passion fruit juice
374g of white chocolate
25g of unsalted butter, at room temperature
icing sugar for dusting
In a saucepan, reduce the passion fruit juice to 100ml
250ml of passion fruit juice
Steps
Break the chocolate into small pieces and melt in a stainless steel bowl over a pan of simmering water 374g of white chocolate.
Bring the reduced passion fruit juice to the boil in a small saucepan and pour into the melted chocolate.
Whisk the butter into the chocolate, a little at a time. 25g of unsalted butter, at room temperature.
Line a small tray with baking paper, spread the mixture out evenly with a palette knife, then refrigerate for 2 hours to set.
Carefully remove the set mixture from the tray by peeling away the paper, and cutting with a warm sharp knife into 2cm squares, then dust with a little icing sugar before serving icing sugar for dusting.