Ingredients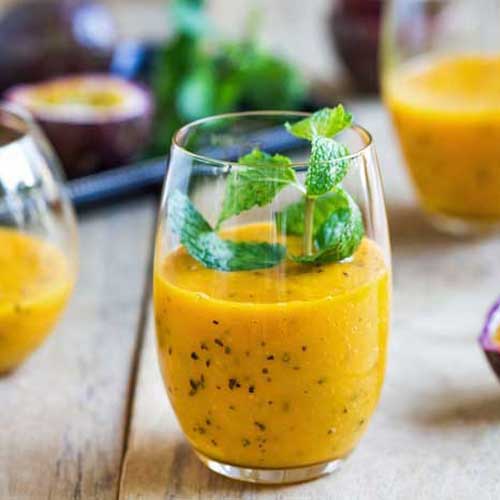 2 ounces fresh passion fruit juice*
1/2 ounce orange juice
1/2 ounce 1/2 grapefruit juice
1/4 ounce 1/4 freshly squeezed lime juice
3 teaspoons sugar adjust to taste
fresh mint for garnish put a whole stalk in so the flavor can absorb a little into the drink
Steps
Chill cocktail shaker and large wine goblets in the freezer.
Shake all ingredients in the chilled cocktail shaker, along with a glassful of crushed ice.
When the cocktail shaker has turned white, pour content into a large chilled wine goblet without straining.
Garnish with mint stalk and passion fruit seed, add a large wide straw, and serve immediately.